The Easter days will be magnificent this year in terms of weather.
For more than 30 years it has not been as sunny and warm as the coming weekend.
The Easter bunny was already here and hid little sweets. Additionally he left us a colourful breakfast table. So we started our Easter weekend with a common breakfast.
We wish everyone a happy and relaxing Easter!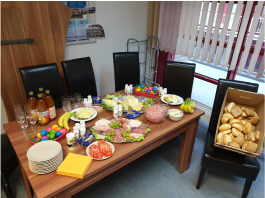 Candy from the Easter bunny Colorful breakfast table